A growing number of Canadians are participating in races these days, from events like the Calgary Police Half Marathon to the Victoria Marathon. Some runners crave the challenge of meeting a goal they may have recently set or have had in mind for several years. Others simply want to try something new or prove to themselves that they can still do something that they have loved doing for a long time.

In many cases, some runners push the limits to raise money for charities and other worthwhile causes. One thing that contributes to rising participation levels is convenience. Be it a fun run or a full marathon, virtual run or race online events make it much easier for people to join organized races.
What Exactly is a Virtual Race?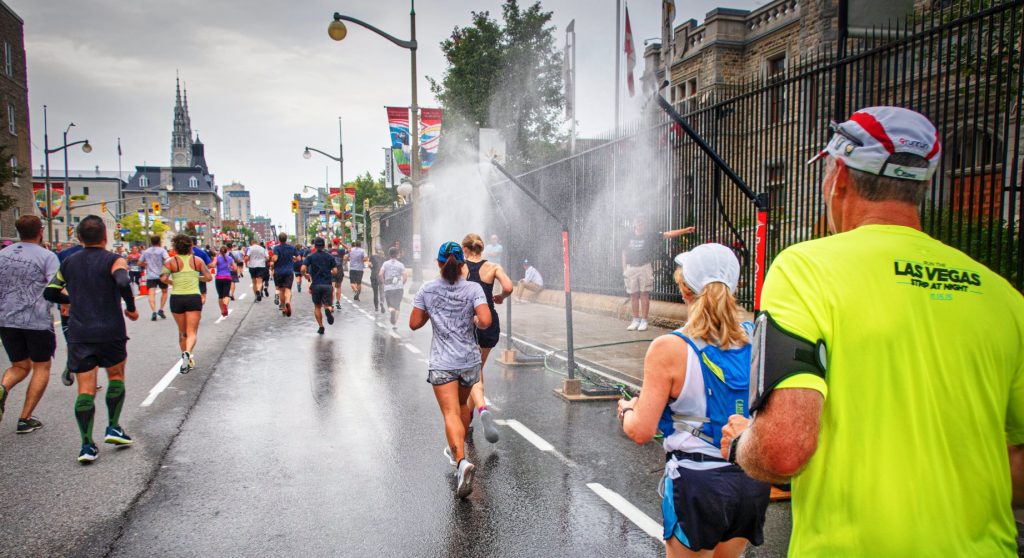 In years gone by, participating in marathons in Canada meant travelling to a specific location which could be an inconvenient and costly proposition. It meant mingling with large crowds while nervously anticipating the starting gun. Let's not even get into bad weather or the long lineups at the Porta Potty. A virtual or online race offers an alternative to this.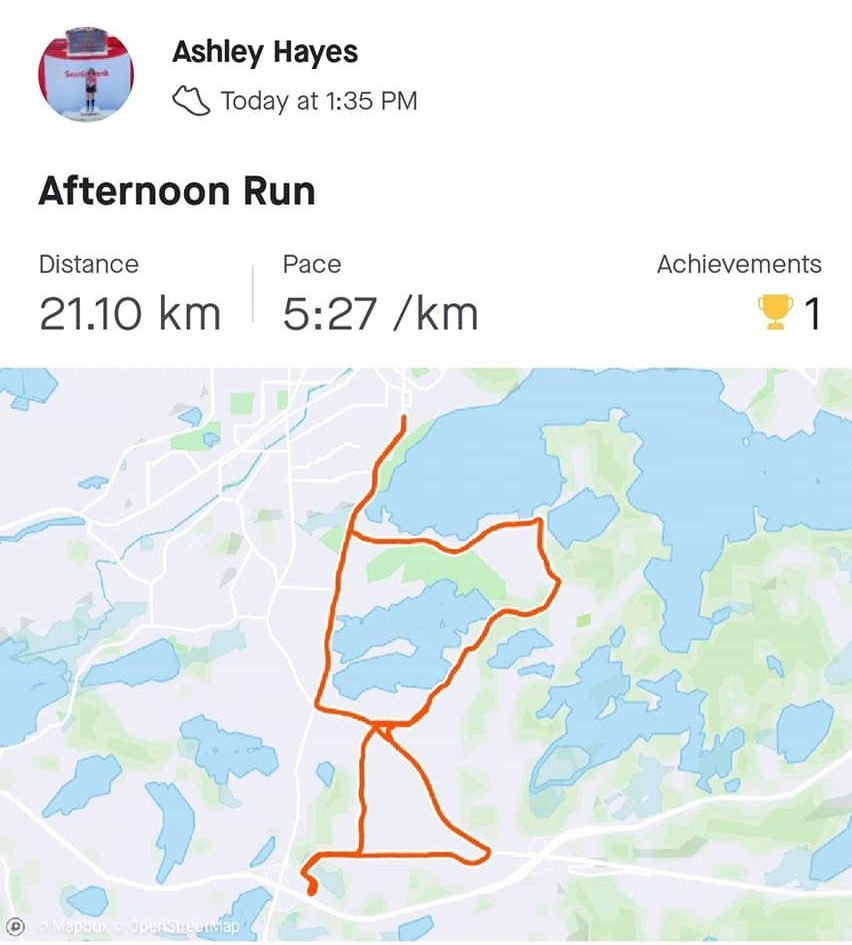 Virtual races in Canada allow runners to compete in events without having to travel to a faraway host location. Instead, they can complete their runs in their own neighbourhoods or wherever they feel most comfortable. They can even run races on a treadmill in the comfort of their own homes. In fact, you don't necessarily even have to run. You can walk if you wish. Don't think this makes running any easier from a physical standpoint. It doesn't. It still takes the same level of commitment, training, and proper nutrition. It just makes it a lot easier to get involved.
How Does a Virtual Race Work?
A virtual race works much in the same way that a traditional race works. Of course, it all starts with a desire to run. This type of activity involves a high degree of physical and mental preparation. Dedicated runners put a lot of effort into training and proper nutrition. They also need to find a race that is best suited to them. For instance, a novice is likely better off entering a few fun runs or 5K runs before they even think about competing in a full marathon.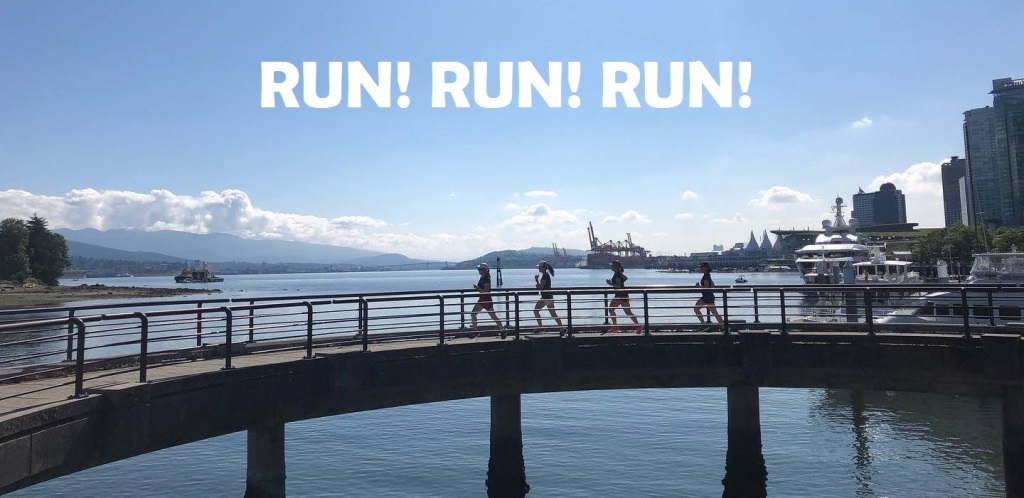 1. Sign Up ?
There are several virtual run events held throughout the year and they are easy to enter. You can find an array of virtual run events advertised online. You can even register through many of these race online websites. Just click the registration button, fill out the form, and confirm that you will be a virtual runner.
2. Set the Time and Route ?
Entering a virtual run in Canada affords you the flexibility of choosing the route you want to run and the time you want to run it. You can stick to a familiar route, or you can use a host of handy apps to help you select a route.
3. Run ?
Make sure your fuel tank is full before you embark on your virtual race. Needless to say, you should also warm up before you start. Staying hydrated is crucial, so remember to carry water with you. Alternatively, you can set your route to include water fountains or a few laps around your house so that you can set up your own pit stop.
4. Share Your Accomplishments ?‍️
You will need to submit your time when you complete the race. A virtual run in Canada will usually require proof of completion from an app such as the Under Armour app or Strava. Don't forget to share your accomplishments on social media. This isn't just for tooting your own horn, but it also promotes virtual run events and any charitable organizations associated with them.
5. Donate for Charity ?
A virtual run in Canada will typically raise money for charities, and these charities are often near and dear to those who enter. Among these charitable organizations are "Seek the Peak", which focuses on promoting outdoor adventure and physical fitness, "Power to Play", advocating for children's health and empowerment through sport and play, and "L'Arche Calgary", dedicated to creating communities where people with and without intellectual disabilities live and work together in harmony. Even though a portion of your virtual marathon entry fee may go to charity, it's also noble to further support the cause with an additional donation.
Benefits of Being a Virtual Runner
There are many upsides to participating in a virtual run in Canada. For starters, virtual runners benefit from increased fitness. Many virtual runners also revel in the ability to compete against themselves and others. The sense of accomplishment can do wonders for your mind.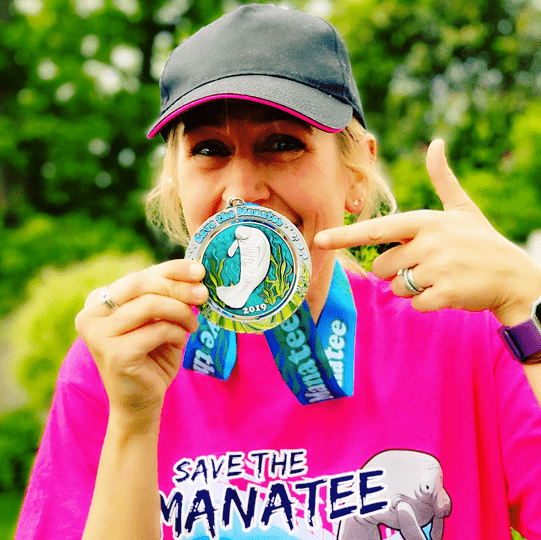 With a charitable virtual run in Canada, your participation means that worthy organizations are promoted and given much-needed financial boosts.
Virtual Run in Canada
In the past, the amount of time and travel involved made it nearly impossible for even the heartiest of competitors to enter more than a small handful of running events each year.
With marathons in Canada moving into the virtual realm, runners from one side of the country can enter events being held thousands of kilometers away. Furthermore, they aren't limited to participating in marathons in Canada.
Plan for Virtual Races 2021 in Canada
| | | | | |
| --- | --- | --- | --- | --- |
| Running Events | Locations | Distance | Date | Registration |
| MOVE YOUR PAWS | Toronto | Distance Challenge | Feb 27 – Mar 29, 2021 | Info |
| Spring Run OFF | Toronto | 8K / 5K / Kids Run | Apr 1 – 30, 2021 | Info |
| lululemon Toronto 10k | Toronto | 10k | – | Info |
| Oasis ZooRun | Toronto | 10K / 5K / CubRun | Sep 1 – Oct 12, 2021 | Info |
| Scotiabank Toronto Waterfront Marathon | Toronto | 42K / 21K / 10K / 5K / Marathon Relay | Oct 1 – 31, 2021 | Info |
| TTC Challenge | Toronto | 76,9K | – | Info |
List of virtual races in Canada
They can compete in runs all over the World? by doing their Virtual Run in Canada.
Running Events Near You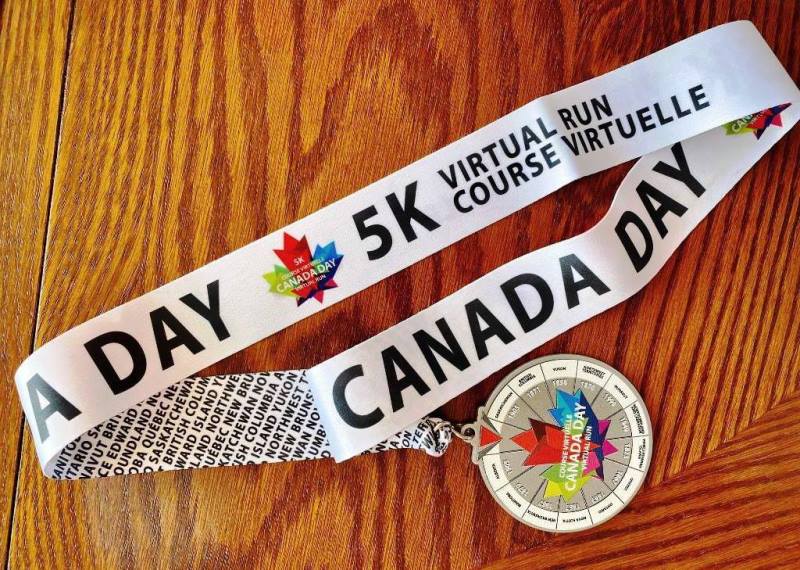 The Vancouver Marathon, Ottawa Marathon, and Marathon de Montreal are among the most popular marathons in Canada. However, they are far from being the only ones. Every province has a multitude of fun runs, marathons, and everything in between. With virtual run events, you can compete in them without even leaving your neighbourhood. Here are a few popular virtual races in Canada.
Eastern Canada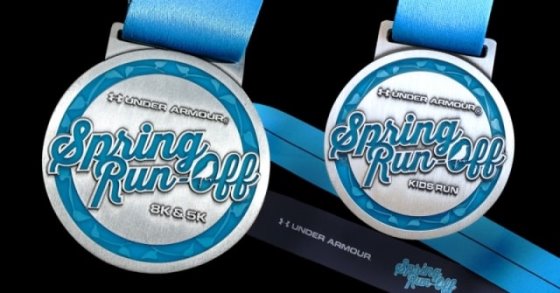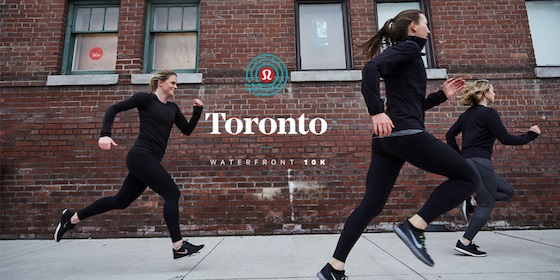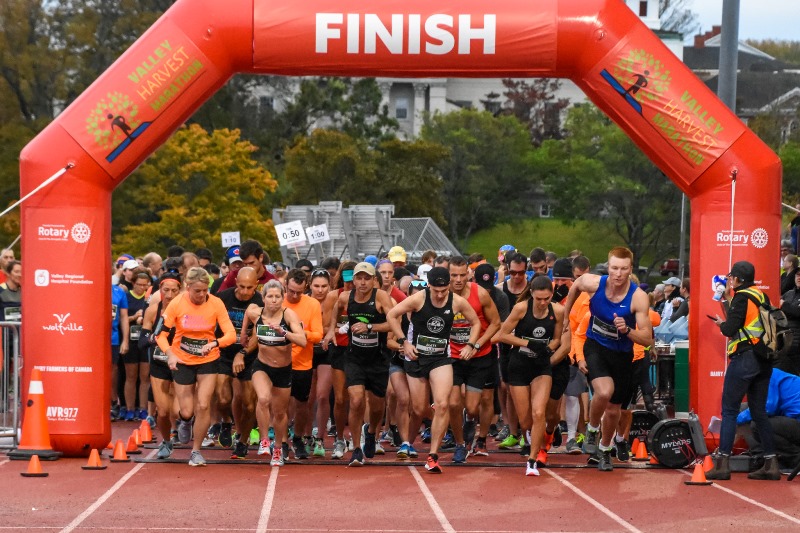 More:
Scotiabank Toronto Waterfront Marathon
Banque Scotia 21K de Montreal
Marathon du Fjord
Western Canada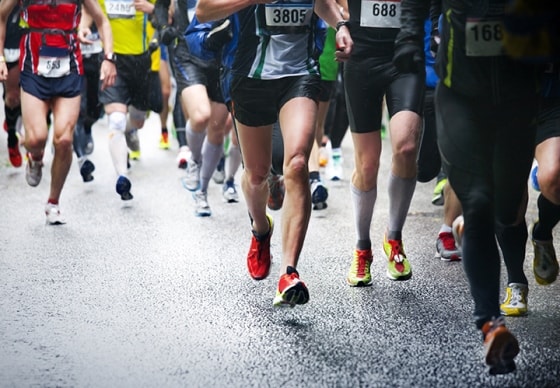 More:
Manitoba Marathon
SunRype Okanagan Marathon
Hallow's Eve Trail Race
Boundary Bay Marathon
Running & Triathlon Events in Victoria
Victoria, British Columbia, is renowned for its vibrant running and triathlon scene. Some of the city's standout events include:
XTERRA Victoria:
Off-road triathlon event.
Features swimming, mountain biking, and trail running.
Takes advantage of Victoria's rugged terrains and beautiful landscapes.
GoodLife Victoria Marathon:
Premier annual marathon event.
Attracts international participants.
Showcases Victoria's landmarks, coastlines, and neighbourhoods.
TC 10K (Times Colonist 10K):
Victoria's most popular 10-kilometre road race.
Welcomes both competitive athletes and recreational runners.
Events like the Bear Mountain 10K, Spring Thaw, and Oak Bay Half Marathon further enrich the city's race calendar, ensuring that there's always an event on the horizon for enthusiasts to anticipate.
Outside of these primary events, several other organizations play pivotal roles in bolstering the city's athletic community. Frontrunners Victoria, for instance, is more than just an athletic apparel store. They have rooted themselves deep within the running community by offering clinics, group runs, and lending support to local races. Meanwhile, GoodLife Fitness in Victoria provides the city's residents and visitors with top-tier fitness facilities, often serving as training grounds for many preparing for races. Events like the Bear Mountain 10K, Spring Thaw, and Oak Bay Half Marathon further enrich the city's race calendar, ensuring that there's always an event on the horizon for enthusiasts to anticipate.
Other Events You Might Be Interested In
| | | |
| --- | --- | --- |
| Event Name | Short Description | Location |
| Oceanside 10k | A 10-kilometer road race along the shoreline with ocean views. | Scenic coastal area |
| Stampede Road Race | A festive race with varying distances in urban and park settings, associated with the spirit of the stampede. | Not specified |
| Comfortably Numb | A technical trail run in the forests known for its challenging routes and beautiful scenery. | Forests |
| Kusam Klimb | A race that challenges runners to ascend and descend mountainous terrain; a test of stamina and endurance. | Mountainous terrain |
| 5 Peaks Alberta | Part of the 5 Peaks Series, this event offers trail running in Alberta across various terrains and distances. | Alberta |
| Whistler Half Marathon | A 21.1-kilometer race through mountain paths and village streets in the Whistler region. | Whistler region |
| Twilight Shuffle | An evening race where runners experience the setting sun's ambiance. | Not specified |
| Banff Marathon | A 42.2-kilometer marathon in the majestic Banff National Park, amidst the Canadian Rockies. | Banff National Park |
| Banff Half Marathon | A shorter, 21.1-kilometer race providing an alternative to the Banff Marathon in the same stunning setting. | Banff National Park |
| Beaver Flats | A trail race that meanders through forests and hilly landscapes. | Not specified |
| Golden Ears Half Marathon | A half-marathon set around the Golden Ears Provincial Park, known for its forested routes. | Golden Ears Provincial Park |
| Cultus Lake Triathlon | A multisport event involving swimming, biking, and running around the scenic Cultus Lake. | Cultus Lake |
| Oliver Half Ironman | A triathlon in Oliver with a 1.9km swim, 90km bike ride, and 21.1km run. | Oliver |
| Golden Ultra Yoga & Running Retreat | A four-day trail running, yoga, and wellness retreat in Golden, BC. | Golden, BC |
| Mountain Madness Trail Clinic | A series of trail running clinics across various seasons and levels. First meeting at Forerunners, North Vancouver. | Various Locations, BC |
| Cross on the Rock | A Cyclocross event under the Cross on the Rock (COTR) series that offers races for various age and skill categories, fostering a fun, inclusive, and competitive environment. | Nanoose, Arbutus Meadows, BC |
Beyond Running: Cycling Events in Canada
While the virtual running space in Canada is witnessing a surge, cycling isn't lagging behind. Dogpatch, Port Coquitlam, has grown not just as a haven for runners but also as a hotspot for cyclists, attributed to its captivating trails.
Organizations such as Tripleshot Cycling are central to this growth, organizing signature cycling events that are gaining popularity at par with renowned running events. Their dedication is mirrored by support from Bayview Towing in ensuring event safety and logistics and Dodge City Cycles, which equips riders with the latest gear.
Popular events like the Dogpatch Annual Cycle Race and the Victoria Wheelers Grand Prix are becoming the talk of the town, inviting both novices and professionals to participate. Teams like Victoria Wheelers and Pro City Racing are at the forefront, fostering competitiveness similar to that seen in iconic running races.